Gold Embroidery Needle
Needle system: 130/705 H-ET
With its extraordinary characteristics, this innovative needle from SCHMETZ is suitable for use in sensitive embroidery. Even large embroidery motifs with tens of thousands of stitches can be created without changing the needle. You achieve a uniform stitch pattern from the first to the last stitch.
The Schmetz Gold Embroidery Needles can be used in all conventional household sewing machines, in particular for sewing machines with special embroidery programs.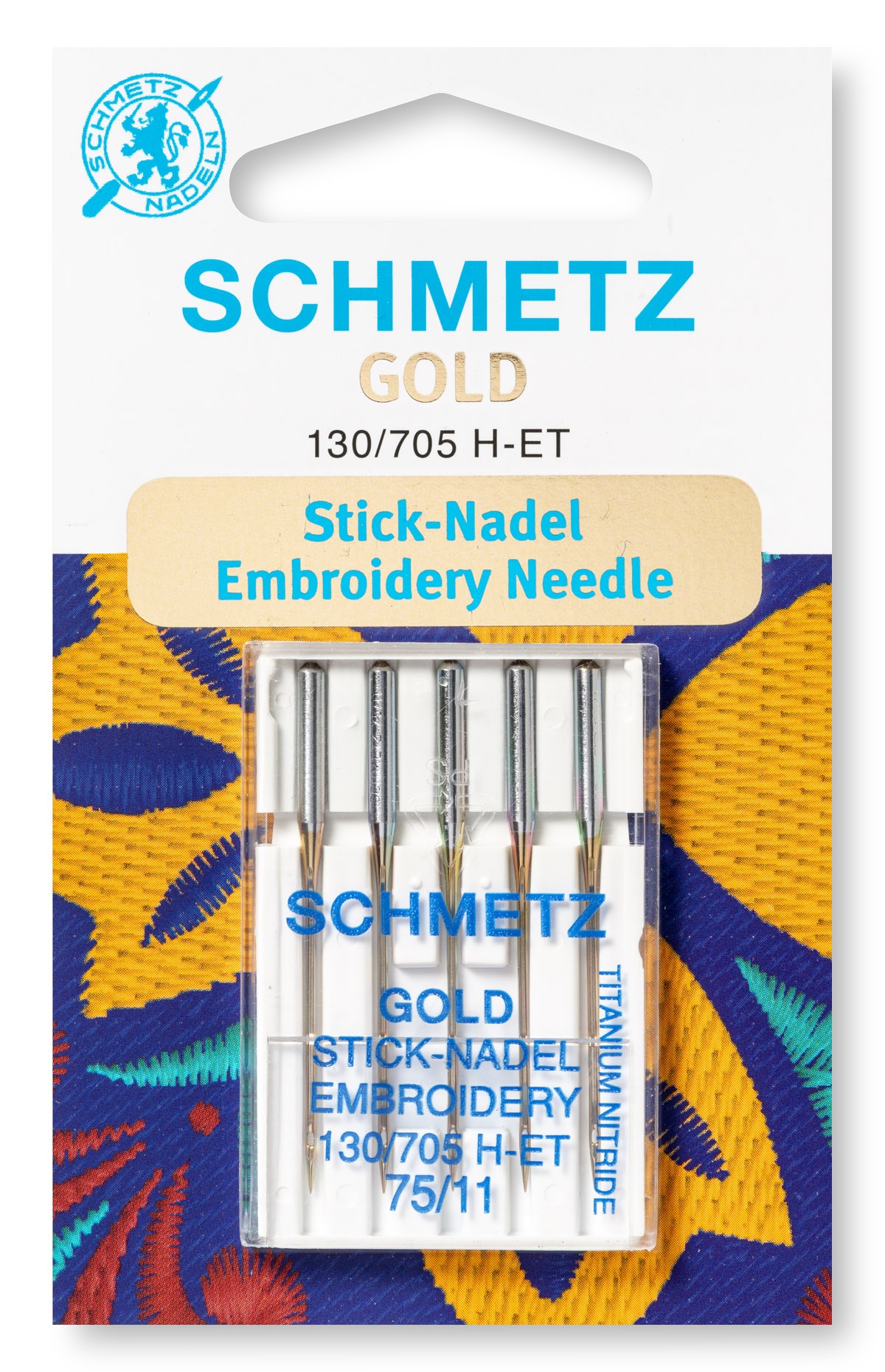 Tips

The Gold Embroidery Needle is particularly suited for beginners: minor operator errors are compensated by the extremely hard coating.
The needle enables even thicker threads to be fed in easily.
The easy yarn passage through the eye reduces yarn abrasion.
The needle is also suitable for metallic yarns with a more rounded cross section.
Use the needle for embroidery with a higher stitch number.
Available needle sizes
NM 75, NM 90
Coating
Hard chrome, plus titanium nitride
Special features
4x harder surface compared with nickel
Ultra-hard needle point
Large, hard-coated eye
Point shape
Light ball point
Color marking
None (can be identified by the gold-colored surface)